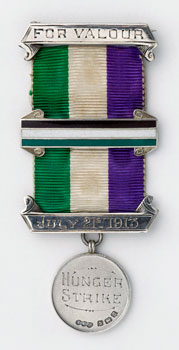 Today marks 100 years since some women got the vote in parliamentary elections, after The Representation of the People Act received royal assent. It eventually paved the way for equal voting rights in 1928.

It is hard to believe that the campaign began in 1866, taking 52 years to achieve limited success, then only giving votes to women over the age of 30, who either owned property themselves or were married to men with property.

During that time women and their male supporters employed both parliamentary and extra-parliamentary tactics, ranging from the presentation of petitions to the detonation of bombs.
Despite many terrible events to gain suffrage, some of the Suffragettes' campaigns were grounds for comedy.
Carlton Ware produced the amusing bell shown below. Its date of introduction is thought to be about 1910.
Carlton China Bell