Welcome to Carlton Ware World.
Site updated
27 June 2021
---

Announcements & recent additions.
---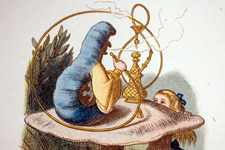 Read about Carlton Ware's
ALICE range especially since Lewis Caroll's tales are all the rage again. ❑
---
---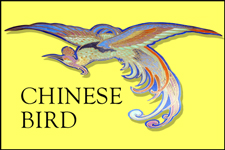 Read about Carlton Ware's fabulous CHINESE BIRD patterns and more on our
Recent Articles page. ❑
---
NEW FACEBOOK GROUP.
We invite you to join our New Facebook Group, which you will find attractive and easy to use.
The Group name is Carlton Ware World on Facebook

In time, it will be packed with new information and wonderful pictures and you will also be able to show us what you've got! ❑
---
Use this site as a springboard to all things Carlton Ware on the Web.
Just click or touch on the topics to the left to see what we have to offer.
We usually hold occasional meetings in the UK during the Summer to which you are cordially invited, though due to COVID 19 these are cancelled until further notice.
---
If Carlton Ware is new to you, here is a brief note.
Carlton Ware pottery was first made c1890 by Wiltshaw & Robinson in the town of Stoke in the County of Staffordshire in an area known as The Potteries. Its wide-ranging, high quality output is well represented on the Internet, highlighting its significance in the history of Staffordshire pottery, especially during the 20th century.
This site, carltonwareworld.com, is a non-profit site dedicated to Carlton Ware.

It is run by a group of enthusiasts and covers all types of ware made up to 1989. It is the most authoritative site.

Many other websites feature Carlton Ware within their content. You can find a comprehensive list of these on our Links page. ❑
---