Lids or covers to vases are vulnerable to breakage so are often missing. It is not always obvious if the cover or lid to a vase is absent when one was originally present.
To help you decide if one was intended, I have made the infographic below to show you which vases originally had a lid.
The images I have used are cut from original Carlton Ware shape records some of which were in the form of photographs and used by the travelling salesmen. I have pasted them into a new document to form the infographic adding shape numbers and sizes when appropriate.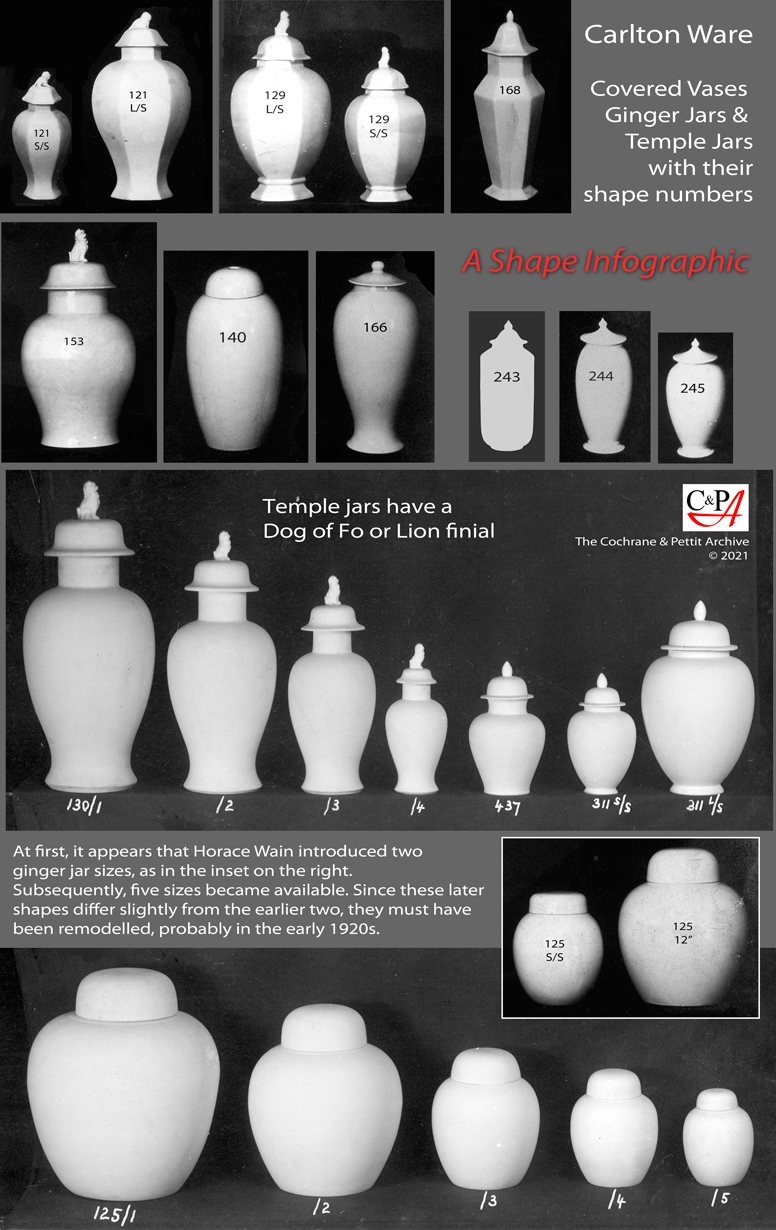 Often, sellers on eBay, Etsy and other places do not know when a cover is absent so simply describe an item as a vase. For many shapes such as ginger jars and temple jars it is obvious that the item is incomplete, but for other shapes this is less clear. In particular, shape 437, with its slightly flared neck, looks fine without its cover. One or two other shapes fall into the same category, so the infographic should help train your eye to detect which vases have suffered loss.
The visuals I provide should also help you if there has been a mismatch.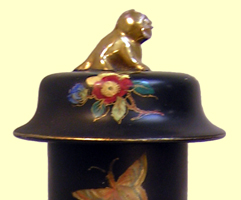 One finer point with regard to description is that a covered vase with a Dog of Fo finial is usually called a temple jar. The mythical animals were said to be guardians in a Buddhist temple.
Occasionally, especially on earlier examples, a plain knob or acorn shape finial was used on covers instead of the Dog of Fo, making it a covered vase!
As always with Carlton Ware, there will be anomalies. Do let us know if you find any!
© Harvey Pettit 2021