Welcome to Carlton Ware World.
Site updated
31 March 2023
---

Announcements & recent additions.
---

It's the Year of the Rabbit so read about the Carlton Ware
Our Treasures toy tea sets. Featuring Princess Elizabeth, who became Queen Elizabeth II. ❑

---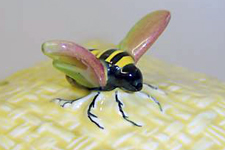 ---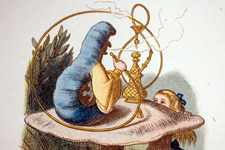 Read about Carlton Ware's
ALICE range especially since Lewis Caroll's tales are all the rage again. ❑
---
CWW FACEBOOK GROUP.
We invite you to join our Private Facebook Group (not to be confused with the other types of Facebook pages or offerings). You will find it attractive and easy to use.
The Group name is Carlton Ware World on Facebook

It is packed with new information and wonderful pictures and you will also be able to show us what you've got! ❑
---
Use this site as a springboard to all things Carlton Ware on the Web.
Just click or touch on the topics to the left to see what we have to offer.

---
If Carlton Ware is new to you, here is a brief note.
Carlton Ware pottery was first made c1890 by Wiltshaw & Robinson in the town of Stoke in the County of Staffordshire in an area known as The Potteries. Its wide-ranging, high quality output is well represented on the Internet, highlighting its significance in the history of Staffordshire pottery, especially during the 20th century.
This site, carltonwareworld.com, is a non-profit site dedicated to Carlton Ware.

It is run by Harvey Pettit and covers all types of ware made up to 1989. It is the most authoritative site.

Many other websites feature Carlton Ware within their content. You can find a comprehensive list of these on our Links page. ❑
---