Welcome to Carlton Ware World.
Site updated Sunday 21 January 2018
---
Announcements & most recent additions to site.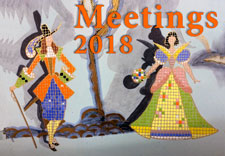 This summer we meet in Scotland and Sussex.

Come and join us.

See our Meetings page for details.❑
---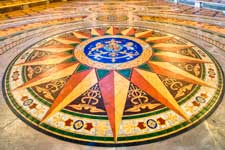 The work of one of Carlton Ware's neighbour's is on view, but only for a short time.

See our Recent Articles page. ❑
---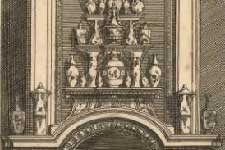 What's on your mantelshelf?

See how they used to look - or maybe yours still does. see our Recent Articles page. ❑
---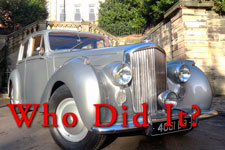 Motors, Murder & Mystery!


It's a Carlton Ware 'Who Did It?" In more ways than one.

Read all about it here. ❑
---
SEEK & FIND


Some of our viewers haven't noticed the search box at the top right of this page. This is especially useful if looking for specific patterns or shapes that are mentioned on this site. Just enter a name or number or indeed anything else. To help avoid mixing up pattern and shape numbers put an S before the shape number - eg S777.
Use this site, carltonwareworld.com, as a springboard to all things Carlton Ware on the Web. Just click on the topics to the left to see what we have to offer. We hold regular meetings to which you are cordially invited.
To search the content of our site use the box below.
---
You can post messages & pictures on our Facebook page. Show us what you've got! @carltonwareworld.

Below is a live Facebook feed where can see the latest postings. Use the scroll bar on the right of the box to see more.
---
---
If Carlton Ware is new to you, here is a brief note.
Carlton Ware pottery was first made c1890 by Wiltshaw & Robinson in the town of Stoke in the County of Staffordshire in an area known as The Potteries. Its wide-ranging, high quality output is well represented on the Internet, emphasizing its importance.

This site, carltonwareworld.com is the only non-profit site dedicated to Carlton Ware.

It is run by a group of enthusiasts and covers all types of ware made up to 1989. It is the most authoritative site.

Many other websites feature Carlton Ware within their content. You can find a comprehensive list of these on our Links page. ❑


Carlton Ware World's Bulletins.

If you would like to receive an occasional Bulletin from Carlton Ware World, send us an email by clicking here. We will only send Bulletins when we have something useful to tell you. ❑
---